THE SMART GRIDS LEADERSENABLING THE ENERGY TRANSITION AND TERRITORIES DEVELOPMENT
Smart Grids Institute works in collaboration with Think Smartgrids, by boosting local energy projects. Think Smartgrids is the national association which promotes the French Smart Grids Sector in France and Worldwide.Created in the Auvergne-Rhône-Alpes region, our vocation is to bring together public and private Smart Grids's leaders, and to take action in the following three fields : education and training, innovation and local energy projects, industrial development in France and worldwide.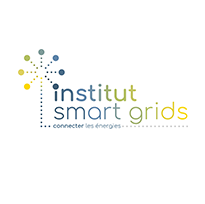 Newsletter
You want to know all our news?
Sign up for the newsletter...

Contact us...